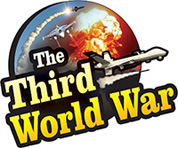 Tal Tamir/Beirut: 14 people have been killed in the Turkish airstrikes carried out in the last 30 hours after agreeing the ceasefire proposed by the United States. The Kurds alleged that Turkey has violated the ceasefire and it has also refused to withdraw the military cordon around the Kurdish locations. It is also reported that the Turkey-affiliated armed Syrian groups attacked the Ras-al-Ayn region under the control of the Syrian Democratic Forces (SDF).
US Vice President Mike Pence, met the Turkish President Recep Tayyip Erdogan on Thursday and announced a ceasefire in the northern region of Syria. As per the ceasefire, Turkey had agreed to stop the attacks on the Syrian Kurds for the next 120 hours. The Turkish government had confirmed the announcement.
However, President Erdogan had clarified that the Turkish action in Syria, although suspended for some time will continue and the attacks in Syria also will continue. The Kurdish leaders accused Turkey of carrying out attacks, in certain parts in northern Syria, in line with this announcement. The Kurdish leaders claimed that the attacks by the Turkish military in the Syrian border region still continue.
The Syrian human rights organisation claimed 14 people were killed in the airstrikes in the Bab Al-Khair and the nearby areas. Eight SDF rebels were also killed in this attack.
The SDF spokesman alleged that Turkey has violated the ceasefire agreed for 5 days. Turkey has levelled counter allegations that even the Kurds have violated the Syrian ceasefire. At the same time, Turkish President Erdogan threatened that if the Kurds do not withdraw in the time given by Turkey, the Kurdish leaders will be crushed.
Meanwhile, 700 people have been killed in the Turkish attacks in Syria and there is a large number of women and children among the casualties. Moreover, more than three hundred thousand have been displaced and three thousand Syrian refugees have entered Iraq.