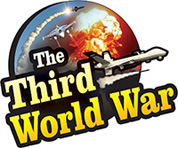 Moscow: Nicholai Patrushev, the secretary of the Russian Security Council, made a crushing allegation that the United States has deployed units of its special forces in Puerto Rico. The US military has landed in Columbia. At the same time, the Pentagon is increasing the state of readiness in other countries in Latin America. The US activities are nothing but a preparation to overthrow the Maduro regime, in Venezuela. Last week, the Russian foreign ministry had warned that the United States would initiate an action with its military invading into Venezuela.
Over the last few days, the developments in the Latin American countries are gaining tremendous momentum, and Maduro is being cornered furthermore, by the day. One unit of the Venezuelan military announced support to interim President Juan Guaido, leaving the government's side. This incident is a clear indication that the military support for Maduro is diminishing.
At the same time, the Latin American countries have started adopting an increasingly aggressive stance against Maduro. US Vice President Mike Pence visited Columbia on Monday. During this visit, he held discussions with the Venezuelan interim President Juan Guaido. At the same time, he announced that new sanctions are coming Venezuela's way. Pence also appealed to the other Latin American countries to increase the pressure on Maduro, following the footsteps of the United States.
Interim President Juan Guaido asserted that the campaign to reach the humanitarian aid to the Venezuelan people would continue while thanking the United States for its support. At the same time, he appealed to the international community to use all the possible options to sort out the Venezuelan problem. A few days ago, severe reactions were received, as the people bringing as well as those accepting the humanitarian aid were attacked. Maduro had threatened that the humanitarian aid received with the US initiative, will not be allowed to enter Venezuela.
Against this background, the Russian allegation gains significance. Secretary of the Russian Security Council, Nicholai Patrushev, openly levied a serious accusation that the United States is preparing for a military attack on an independent country. The Russian official also claimed that the Venezuelan people are aware of the conspiracy of the United States and the Venezuelan people are standing firmly behind Maduro.
Against the background of the Russian allegations and as per sources, the sorties of the US surveillance aircraft near Venezuela have increased. Claims have surfaced that the RC-139V aircraft of the US air force carried out surveillance near the Venezuelan seashore for nearly six hours.