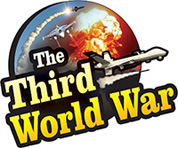 Washington: "We have options, and it would be a mistake for the Russians to think they have a free hand," US Special envoy Elliott Abrams warned. At the same time, the US National Security Advisor John Bolton also warned that the United States would make all the possible efforts, to safeguard its interests in Latin America.
The tension over Venezuela, between the United States and Russia, seems to be escalating by the day. A few days ago, Russia dispatched a unit of 100 soldiers and officers to Venezuela. It is said that this military unit has been deployed to stop the US interference in Venezuela and provide security to the Maduro government, in Venezuela. The United States is infuriated that Russia, who was opposed to the US military intervention in Venezuela, has deployed its military unit there and hence the United States seems to have made its policies more aggressive.
The warnings issued by US President Trump, National Security Advisor Bolton and US Special Envoy, seem to be a part of the same policy. US President Trump threatened that Russia should immediately withdraw from Venezuela or the US has all the options to throw Russia out of Venezuela. National Security Advisor Bolton reiterated the same threat, once again on Friday.
Bolton warned Russia in stern words, "Countries from outside Latin America are deploying the military in Venezuela, and this is a cause of concern for the United States. Increasing military movements in Venezuela or other countries in this manner is an act of incitement against the United States. Such incidents are a threat to international security and can also be a threat to regional security. Therefore, the United States may take any action, to safeguard the interests of Latin America and the US allies there."
Russia has dismissed the US allegations and has instead indicated increasing defence cooperation with Venezuela. In the meantime, the incidence and extent of the power outage are on the rise in Venezuela. There have been three occurrences of the power outage in the last one month, and on Friday night there was no electricity in many significant cities including capital Caracas. The industry in Venezuela has come to a standstill because of the consistent power outages and the crime rate is becoming greater. Therefore, the analysts warn that Venezuela to be heading towards anarchy.