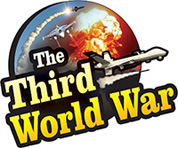 Washington/Beijing: While the Chinese officials are inciting to declare a war against the United States over the South China Sea issue, the US warship has patrolled in the marine region. Patrolling close to the Paracel Islands in the South China Sea, over which China is claiming to have rights, the United States has delivered a message that the Chinese threats have no effect on the United States. At the same time, China has criticised the patrolling by the US warships to be an act of provocation.
The USS McCampbell, a destroyer equipped with missiles, from the US Pacific fleet sailed within 12 miles of the Paracel islands. Pacific fleet spokesperson, Rachel McMarr said, "The US warship ventured into this patrolling within the limits of the freedom of navigation and to challenge those claiming unreasonable rights over the region. McMarr also said that the patrolling was not against any country or to deliver any message.
The US warship patrolled near the Tree, Lincoln and Woods islands, in the Paracel Island group region. Vietnam has claimed rights over islands in this region and China too is claiming rights over these islands. Therefore, the Chinese foreign ministry objected to the patrolling by the US warships in this region. The Chinese foreign ministry spokesman Lu Kang warned that the US patrolling was in violation of the Chinese marine rules. The United States should refrain from carrying out such provocative acts.
It has already been exposed that China, who is claiming rights over the Paracel Islands, has deployed airbases, anti-aircraft guns and radar systems on these islands. The United States is accusing that China is militarising these islands. China had denied the allegations of the United States and had rebuked the United States to keep out of the South China Sea matters.
But since the last few days the Chinese officials and analysts have adopted an aggressive stance regarding the South China Sea. One of the senior Chinese officials suggested that China should sink two of the US aircraft carriers to gain control over the South China Sea. At the same time, the Chinese analysts are claiming that if a war flares up with the United States over the South China Sea, China will definitely emerge victorious. Only two days ago, President Jinping ordered the Chinese defence forces to be in a state of readiness for a war. Against this background, the United States has made a statement by patrolling in the region, that it is keeping a close watch on the Chinese activities.