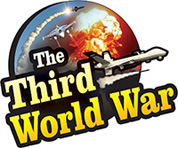 Washington: The United States has demanded China remove its missile systems deployed on the Spratly Islands region. At the same time, the US has reprimanded China saying no country should use force or infiltration to resolve the disputes in the area.
The meeting of the Chinese Defence and Foreign Ministers with their US counterparts is underway at Washington. Both the countries were expected to take an aggressive stance in this meeting. The statement published by the US defence and state departments confirms this information.
China has built many artificial islands in the South China Sea and has made military deployments there. It includes the YJ-12B advanced cruise missile along with the HQ-9B missiles. The YJ-12B has a range of 400 to 500 kilometres and can easily target any ship sailing in the South China Sea. Whereas, HQ-9B is known to be an anti-aircraft missile.
China has retorted to the United States threat with a warning over its warship movement in the South China Sea. As per the sources, China has told the United States not to send its warships in the South China Sea.