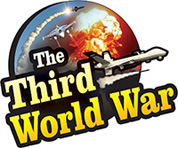 Bern: A Swiss journalist made a sensational allegation that IS terrorists are being trained in a mosque run by an organisation connected with the Turkish government. Kurt Pelda, a Swiss reporter, made this allegation, giving reference of an IS terrorist jailed in Iraq. This 24-year old terrorist is a Swiss citizen, and he had accepted that he had been converted into an extremist, in a mosque in Switzerland.
Switzerland has a Muslim population of nearly 400,000, and it is more than 5% of the total population. There are mosques built in various parts of the country and Turkish Religious Affairs Foundation an official institution of the Turkish government is a major participant in running these mosques.
The Swiss journalist has mentioned a mosque in the Rorschach district, and Turkey built this mosque. The youth who joined the IS as a terrorist was a regular visitor to this mosque. The concerned terrorist has stated in his confession, that he was helped by Turkish people to join the IS and enter Syria. The terrorist informed that he received the extremism training in the mosque in Switzerland.
Over the last few years, it has been exposed that the Turkish President is making aggressive efforts to spread the Muslim religion in the western countries. In a report published last year, a US website had accused Erdogan of promoting extremism in the Balkan countries using religious schools. Before that, it was revealed that the Turkish government undertakings, were pushing and propagating Islam, in European countries as well as the United States, through the building of mosques and other programs.
Germany, Netherlands and Austria have started legal actions to stop these Turkish activities, and it is revealed that Erdogan has been warned regarding the matter.