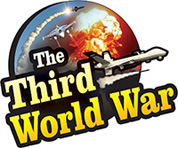 Washington: Hollywood actor Christian Bale openly praised the devil while acknowledging the honour bestowed on him in the Golden Globe awards saying, 'Thank you to Satan for giving me inspiration for playing the role of Vice President Dick Cheney.' The Church of Satan has taken note of this praise by Bale and has openly praised him for it.
The movie 'Vice', based on the life of former Vice President, Dick Cheney was released last year in the United States. Renowned actor Christian Bale played the role of Dick Cheney in the movie. Bale was honoured as the Best Actor in the recently held Golden Globe awards.
While accepting the award, Bell expressed gratitude towards Director Adam McKay for giving him the role. At the same time, he created a sensation saying that he received inspiration from the Devil for taking up this role. The praise of the devil by Christian Bale, who gained humongous popularity in Hollywood,as Batman became a topic for discussion on social media as well, along with the press.
Formerly a British national, Bale has acted in American Psycho, The Machinist, The Prestige, The Fighter and three editions of Batman directed by Christopher Nolan.
The Golden Globe awards are organised by the association of the journalists working in the Film and the entertainment industry. This year Christian Bell was awarded the Best Actor in the Golden Globe awards function held on the 6th of January this year.
Dick Cheney's daughter, Liz Cheney expressed displeasure about Bale openly saying that the Devil inspired him to play Dick Cheney and asked a biting question whether all his sins in the past also were inspired by the devil. In 2008, Christian Bale had been arrested in a brawl. Liz Cheney fired a salvo of criticism at Bale referring to that incident.