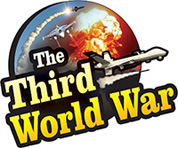 Singapore: Chinese Defence Minister Wei Fenghe warned the United States that his country's door is open if the US wants to talk but that it would fight till the end if a fight is what Washington wants. However, China will never tolerate threats from the United States. During the Shangri La dialogue, on Saturday, the US Secretary of Defence had targeted China on various issues including the South China Sea to which the Chinese Defence Minister gave a fitting reply on Sunday. The Chinese Defence Minister indicated that China would not back out under any circumstances.
Last month, US President Trump had delivered successive major jolts to China through the trade war. Following that, reports of US National Security Advisor John Bolton meeting the Taiwanese National Security Advisor were also published. Against this background, China has adopted an aggressive stance, and only two days ago warned that the United States should not underestimate its strength and resolve. On Sunday, in the Singapore conference, the Chinese Defence Minister attacked the US movements and threats in blunt words.
Defence Minister Wei Fenghe justified the Chinese activities in the South China Sea saying, 'One must be fully aware of those threatening the security and stability of the South China Sea region. Countries from outside the region come here, demonstrate their strength and aggravate the situation. China had to build defence bases here because these countries started movements with huge warships and fighter jets. China had to take these decisions for the prosperity of the region and future of all the partner countries.'
The Chinese Defence Minister tried to clarify the Chinese position saying, "China has never incited for a war or a conflict. China has not acquired any territory from any country and has never attacked any country. China has never looked at anyone with the wrong intentions, and at the same time, we will not allow anyone to have bad intentions regarding China and never allow them to divide us." Defence Minister Wei Fenghe expressed sincere regret over the activities of the United States regarding Taiwan.
Fenghe warned that China would never retreat on the Taiwan issue, 'No one has given the United States a right to make a law, to interfere in the internal matters of any other country. This law has no meaning. China is inseparable, like the other countries in the world. The efforts to break China will never succeed. All the efforts to interfere in Taiwan will fail.'
At this time, while talking about the relations between Chinese company Huawei and the Chinese military, Defence Minister Wei Fenghe said that Huawei does not belong to the Chinese army. The US Secretary of Defence had alleged that Huawei was a company, closely connected with the Chinese military and the government, during his speech. Therefore, the clarification given by the Chinese Defence Minister becomes noteworthy.