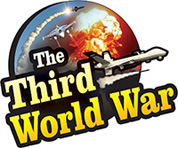 Beijing: Chinese Air Force official Dai Shu bragged saying, "if the United States deploys any warship in the marine region near China, then China should retaliate with the deployment of two warships. One of them will halt the US warship, and the other will attack it by dashing into it. We will never tolerate interference of the US warships in the Chinese marine region." Only last month, an aircraft carrier of the United States, USS Ronald Reagan patrolled through the South China Sea near China.
Last week, a conference of the Chinese administrative and military officials was organised in China. Military officials, analysts and members of the ruling communist party attended the conference. Matters pertaining to the South China Sea, Taiwan and US-China relations were discussed at the conference. At this time, the Chinese officials and analysts made noteworthy statements regarding the Chinese military might.
Chinese Air Force official, Dai Shu created a sensation with his inciting statement that the Chinese navy should directly confront and retaliate against the US warships. He also raised a question, 'Why the Chinese rulers avoid taking action against the activities of the United States in the South China Sea?' At the same time, he also advised that the Chinese rulers should be prepared for a conflict with Taiwan.
Dai Shu justified the action against Taiwan saying, 'Given the inciting activities in the South China Sea, China will have to take military action against Taiwan. With such incitement, the unification of China and Taiwan will be expedited. China should be fully prepared for action. As soon as a strategic opportunity comes into view, China should be prepared to acquire Taiwan. Also, Huang Jing, Professor with a university in Beijing claimed that the US foreign policy cannot challenge China.
Only last month, two of the US aircraft carriers held war exercises in the South China Sea. Before the exercises, US National Security Advisor John Bolton had warned that the Chinese arrogance in the South China Sea will not be tolerated. Earlier, Bolton had accused China of building artificial islands to militarise the South China Sea. He had also warned of a tenfold increase in patrolling by the US warships in the South China Sea.