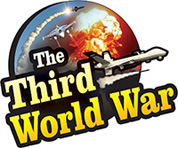 Washington: The US treasury department has announced new sanctions against Russia and China, alleging them to have violated the sanctions imposed by the US against North Korea. These include two companies from China and one from Russia, and their directors. Only two weeks ago, Nicki Haley, the US Ambassador to the United Nations had issued a stern warning that the double standards of Russia on the North Korean issue will not be tolerated.
At the beginning of this month, the United Nations had submitted a confidential report regarding North Korea. The report exposed that the nuclear as well as the missile development program still continued. Against this background, it had been observed that despite the sanctions imposed by the United Nations and the United States, Russia and China had provided massive aid to North Korea.
Taking this into account, the US treasury department announced new sanctions against China and Russia. As per the announcement, the Chinese liquor company 'Dalian Sun Moon Star International Logistics Trading Company' and 'CNSMS Pte Limited' have been brought into the ambit of sanctions. Sanctions have been imposed against the Russian company, 'Profinet PTA limited' and it's Managing Director, Vasili Aleksandrovich Kolchanov.
'The methods used by the Russian and Chinese companies to escape the US sanctions are illegal as per the US law. The entire shipping industry has the responsibility to follow the sanctions,' said US Secretary of Finance, Steve Mnuchin, in support of the sanctions.