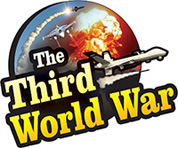 Washington: In view of the steep increase in the defence expenditure by China and Russia and their aggressive overtures, the United States has started preparations for a severe future conflict. The US Army Secretary, Mark Esper announced the formation of the new US Future Command that will be headquartered in Austin in the State of Texas.
The Chief of Staff of the US Army, Mark Milley, clarified that the new command will be responsible to develop the personnel required for the future wars. It is noteworthy that this is the first time since 1973 that the United States military has created a new Command.
'The United States is involved in conflicts in Iraq, Syria and various other parts of the world since more than 16 years. China and Russia have both augmented their military capabilities during this period. The nature of the war is changing and we are in the midst of the development. Due to the various current conflicts, the US military had stalled the modernisation program. There was no specific agency to monitor the changing future war scenarios and their effects on the US military,' Chief of Staff of the US Army, General Milley, explained the role of the new command.
Army Secretary Mark Esper claimed that creation of the 'Futures command' is a vital stage in the restructuring of the military. He expressed an expectation that the US soldiers will have access to equipment and systems necessary for futuristic wars at the right time. The Futures Command will have 500 personnel including technological experts along with the soldiers. Austin, the location selected for the 'Futures Command', is just one hour away from the largest military base at Fort Hood.
The Futures Command will be responsible for expediting the important schemes initiated for modernisation of the military, said senior military official Ryan McCarthy. The schemes like 'Long Range Precision Fires', 'Next Generation Combat Vehicle' and 'Air and Missile Defence' will be a part of the 'Futures Command'. McCarthy claimed that the 'Futures Command' will be fully operational within a year's time. A senior military official informed that the different departments connected with the research, development and technology sectors for the military will be under the 'Futures Command'.
Russia and China have given a major boost to defence modernisation over the last few years and it is claimed that they have surpassed the United States in certain sectors. The United States has started preparations to counter these advanced Chinese and Russian technologies and the formation of the new Command is a part of the same.