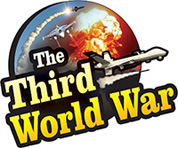 Washington: "Prior to the 9/11 attacks, the US intelligence had noted some dangerous upheavals taking place. The US agencies could see danger lurking as the system was blinking red. Today, after almost two decades, I'm here to say the warning lights are blinking red once again," with these words the Chief of US Intelligence warned of a huge cyber-attack on the same scale as that of the 9/11 terrorist attack. Daniel Coats, the Director of the US National Intelligence, has further warned that Russia, China, Iran and North Korea do have the capabilities of launching a cyber-attack of this scale, on the infrastructure and systems of the United States.
Coats delivered this warning while speaking at a program organized by the think tank, the "Hudson Institute". 'The possibility of a foreign cyber-attack which can cripple the most sensitive and important infrastructure, and the systems of the United States, is increasing by the day. Russia, China, Iran and North Korea are carrying out cyber-attacks on the national, regional as well as local government systems of the United States, the US companies as well as educational institutions on a daily basis,' Coats added.
The Chief of National Intelligence has pointed out that Russia is the most aggressive among the four countries who carry out cyber-attacks on the US. However, he also clarified that currently there were no such indications received by the US agencies, of any large-scale cyber–attacks like the ones during the 2016 national elections. He also added that this does not mean that recurrence of such an incident can be totally ruled out, and said that the United States is aware that it is only a click away from such a calamity.
The Chief of National Intelligence warned that some of the elements from the 2016 cyber-attacks have become active once again and are attempting to create political tensions in the country by spreading fake news and propaganda. While making a special mention of the cyber-capability of China, Coats brought the fact to notice, that the country had its attention focused upon stealing US's most sensitive information related to defense and industry. He also added that China possessed better resources and capabilities than Russia.
Since the past 6 months, the US intelligence agencies as well as cyber-specialists have been consistently issuing disturbing warnings about the threat of a huge cyber-attack. In February, the Chief of US Intelligence had issued a warning during a special hearing of the US Congress, saying that the cyber-security was under threat due to constant cyber-attacks and the attacks are considered to be the largest threat for the country in this year.
Only last month, Tarah Wheeler, a cyber-expert had warned that the next attack which will remind the world of the horrendous attacks of 9/11 and Pearl Harbor, will be a cyber-attack.