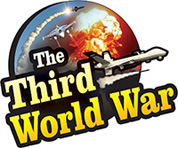 Washington: US President, Donald Trump has revoked the security clearance of former CIA chief, John Brennan, which allowed him access to highly confidential information and documents. President Trump accused the former CIA chief of misusing his special rights for selfish motives while taking this action. Along with Brennan, the special rights of former senior officials like James Clapper, James Comey, Michael Hayden, Sally Yates, Susan Rice, Andrew McCabe, Peter Strzok, Lisa Page and Bruce Ohr have also been revoked under the pretext of national security.
White House Press secretary, Sarah Huckabee Sanders read out President Trump's statement to the media. Saying that it was exposed that Brennan, the former Director of CIA, had misused his position even in the past, President Trump referred to the misinformation that Brennan had given to the US Congress. 'Someone with such a controversial background as Brennan, has access to highly confidential information and documents, which he is misusing to make baseless allegations. Therefore, there is a possibility that this information might get leaked to the outside world, which could pose a threat to national security. This is the reason I am making this announcement of revoking his special rights,' clarified President Trump in the statement.
'If John Brennan wishes to advise the US intelligence officials using his experience and skills, then he is free to do so. However, giving him access to any kind of sensitive information will not be in the interest of the United States henceforth. Hence, in order to protect and ensure the security of the confidential information, I had to take this decision,' President Trump claimed in his statement. The statement also declared that along with John Brennan the special rights of former Director of US National Intelligence James Clapper, former FBI Director James Comey, former Director of National Security Agency Michael Hayden, former US Ambassador to the United Nations Susan Rice, former FBI Deputy Director Andrew McCabe, Sally Yates, Peter Strzok, Lisa Page, Bruce Ohr, had also been revoked.
Following this announcement, there is a sensation created in the United States. It has been revealed that those leaders who were in opposition of President Trump had been supporting these officials. John Brennan has termed this action against him as suppression of the freedom of expression.
A few days ago, in an interview to a news channel, John Brennan had alleged that there had been Russian interference in the Presidential elections of President Trump. Brennan had also said that there was evidence to prove his allegation. Following this, President Trump seems to have taken this stern action against Brennan. The US media has highlighted this issue and is spewing severe criticism against President Trump. But considering President Trump's style of work, it is highly unlikely that the criticism will affect him to the least.
Meanwhile, President Trump has taken a series of aggressive decisions since the last few months and this decision against Brennan and other former officials is also seen as part of the same trend. There are clear indications that the opposition campaign against Trump is likely to intensify further after this. At the same time, it has been observed that the Trump supporters have also taken to the streets and the conflict between the pro and anti-Trump factions may scale new heights in the time to come.