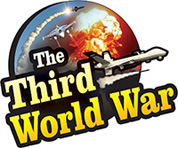 Linxia: The Muslims in the Linxia city of the Gansu province have complained that the atheist Communist government in China is out to finish their religion. They have alleged that the Chinese government oppressed the Uyghurs in the Xinjiang province and now the same treatment is being meted out them. International news agency AFP carried a news report regarding the matter.
There is criticism at the international level that the Chinese people are not only deprived of political freedom but also of religious freedom. The Chinese government neither allows the Muslims to observe Ramadan nor to grow a beard. Also, the fact that the Uyghurs from Xinjiang have been denied their fundamental rights has been exposed before the world and similar treatment is being meted out to the Muslims of the Hui sect in Linxia.
The Muslims of the Hui sect in Linxia, are making frantic efforts to save their religion. The mosques are under the stringent control of the Chinese government. The use of loudspeakers in mosques has been banned under the pretext of sound pollution. Also, the number of students permitted in religious schools has also been curtailed. The rights of certification for the Imams teaching in these religious schools are controlled by the Chinese agencies, who ensure that their numbers do not rise.
The Chinese government is trying to turn these Muslims secular. Thus, the Chinese government is trying to deprive the Muslim children of their religious identity. The Chinese officials are enforcing over the Islamic parents, that doing this will be beneficial for their future, informed the local Imams. Various obstacles are being created to ensure that the children don't opt for religious education of Islam. The local Muslims are expressing concern saying that their religion has been endangered.
More than 50 per cent of the Muslims in China belong to the Hui sect which is being said amounts to nearly 10 million. However, the Chinese government's policy is being strategised to focus on ensuring that no religion exists in China so that the entire devotion of the people would be concentrated only on the Communist Party. These policies have turned more aggressive now, and the current situation of the Chinese Muslims is similar to the times of the Communist revolution in the country. The Chinese government was on a mosque destruction spree during the period from 1966 to 1976. The people managing the mosques say that their current situation is comparable to the state during those times.