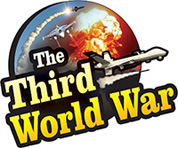 Damascus: Israel attacked the Iranian military base situated in Aleppo in northern Syria, killing nine soldiers fighting for the Assad regime. The Syrian media have alleged that these attacks were carried out to target the Iranian military base there. The Syrian military had showered missiles in the Golan Heights border region of Israel a few hours ago. It is claimed that the Israeli attack was in retaliation to this, in order to issue a warning to Syria and Iran.
The Iranian Revolutionary Guards have built an airbase at the Al-Nayrab in Aleppo. After Russia expelled the IS and the Syrian rebels from the area, the Revolutionary Guards have taken control of it. This was also known as the Iranian command centre in Aleppo. The Syrian government's mouthpiece informed that there were 10 missile attacks on the airbase, late evening on Sunday.
9 people were killed in these 10 missile attacks and no loss of property was reported, informed the Syrian military. Although, the Syrian media have been claiming that the attacks were carried out by Israeli fighter jets. Israel avoided to comment on the Syrian allegations. Israel had carried out attacks in Syria even previously. Information about the Israeli attacks from the border to the capital city of Damascus, Hama, Homs and eastern Deir al-Zor regions has been revealed.
Two weeks ago, large number of soldiers from the Syrian military and the pro-Assad groups had been killed in the Israeli attacks on Deir al-Zor. The Israeli attacks had also targeted the military base in Aleppo in the Hama region in the month of April. Although Israel has not accepted the responsibility of these attacks, the Syrian media are holding Israel responsible for the same.
Meanwhile, on Sunday morning, the Syrian military had carried out major multiple missile strikes while targeting the Syrian rebels in the Golan Heights border region. As per the information revealed by the Human rights organisations, the Syrian military launched hundreds of missiles and rockets. A possibility is being predicted that the Israeli attacks on Aleppo were in retaliation of the attacks near the Israeli Golan border. There has been a sharp increase in the Syrian military attacks in the Golan border region and as per the claims from the Syrian media, Israel is targeting the Iranian locations in retaliation.