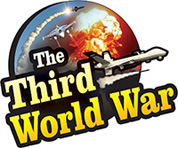 Washington/Baghdad: 30 rockets were launched on the US military base at Kirkuk, in northern Iraq. An American contractor was killed and a few US soldiers were injured in the attack. Iran affiliated Popular Mobilisation Forces, is suspected to be involved in the attack. Meanwhile, the United States had warned that if the Iraq government does not put a stop to the attacks on the US military bases, whatever happens after that will not be under anybody's control.
The joint military of the US and allied countries gave information regarding the Kirkuk attack. There were fierce rocket attacks on the US military base. The base was targeted with at least 30 rockets. A weapons depot at the base also was destroyed in the attack. As per the information released by the United States and the Iraqi security agencies, one US contractor was killed in the attack and there is a possibility that the number of casualties may increase. The Iraqi security agencies traced the origin of the rocket attack.
This is claimed to be the biggest attack targeting US interests, in the last few years. No organisation has accepted the responsibility for this attack. Kirkuk is under a strong influence of IS and other Iran affiliated armed groups. But there is a strong suspicion of involvement of Iran affiliated, Popular Mobilisation Forces (PMF). The United States has already warned that PMF is a bigger threat for US interests in Iraq than IS.
At the beginning of this month, US Vice President Mike Pence had visited US soldiers deployed at the Al-Assad airport. Just five days after the visit, there were five rocket attacks on the airport. Before that, in November, there were 12 rocket attacks on the Qayyarah Air Base, in northern Iraq.
Therefore, it is apparent that the US soldiers in Iraq are being targeted since the last one month. The United States had accused Iran affiliated PMF, of being responsible for the previous attacks. The United States had expressed a hope that the Iraq government will take initiative to stop these attacks on the US soldiers. The United States also recalled the staff in its embassy in Iraq.
Meanwhile, US Secretary for Defence, Mark Esper, had threatened Iraq in clear terms. Secretary for Defence Esper had warned "Iraq is completely responsible for stopping the attacks on the US interests in Iraq. Otherwise, the United States has the full authority, to act for the security of its soldiers. If the United States uses its rights, it will not be in anyone's interest."