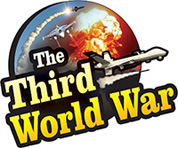 Baghdad: The protests called by the Iraqi people against the government of Prime Minister Adil Abdul-Mahdi began on Sunday. In the firing by the Iraqi security agencies, a protester was killed, and more than 30 people were rendered injured. Therefore, the protesters blocked the third famous bridge on the Tigris river and started advancing towards the Green Zone in Baghdad. The government offices and the schools supported the protests by calling a strike.
Protests have broken out in Iraq on the issues of increasing unemployment, lack of civic amenities, corruption and economic disparity, since October. The protesters have been demanding the dissolution of the Mahdi government in Iraq. The protesters have objected to the increasing Iranian interference in the Iraqi affairs. Three hundred twenty people have been killed so far in the protests, and there have been instances of security agencies resorting to firing on the protestors.
Two days ago, when protesters were shouting slogans, a car bomb blast had occurred. There were no casualties in the explosion. However, the explosion only fuelled discontent about the government in the Iraqi people. The protesters began their march towards the high-security Green Zone, in capital Baghdad, housing the Prime Minister's office and other essential buildings, early on Sunday.
Paying no heed to the actions of the Iraqi military, the protesters wrested control of all the three bridges on the Tigris river by Sunday evening. Iraqi supreme religious authority Grand Ayatollah Ali Al-Sistani declared support towards the protests. At the same time, protesters are receiving support even from the anti-government groups. The other systems in Iraq also have stood up in support of the protests, and government offices and schools have been closed. Therefore, it is claimed that the extent of the rally in Iraq has widened.
The Iranian military is killing protestors in Iraq, alleges British analyst
British analysts Patrick Cockburn accused that the Iranian leadership and chief of the Iranian Quds Force, General Qassem Soleimani have been perpetrating the killings of the protestors in Iraq. Documentary evidence of the massacre is also available.' Cockburn expressed regret that no action has been initiated against Iran, despite having proof of its involvement in the activities against the protestors in Iraq.
Cockburn told an Iraqi news agency that the snipers of the 'Popular Mobilisation Forces', an Iran affiliated group in Iraq are shooting the protestors. At the same time, Cockburn also alleged that Iran was attacking the Iraqi media to prevent publicity to these protests initiated against the Iranian interference in Iraq.