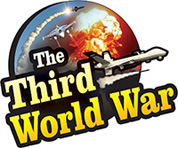 Riyadh: The Houthi rebels in Yemen, launched rocket and mortar attacks on the Abha airport, in Saudi Arabia. 26 people have been injured in these attacks, and the injured include women and children. Saudi has expressed anger over the attack. Saudi has accused that this attack proves that the Houthi rebels are receiving advanced weaponry, from Iran.
On Wednesday, at about 2:21 am, attacks started on the Abha airport in southern Saudi. The rockets landed in the arrival lounge of the airport. Following the attack, there was a commotion in the arrival lounge, with thousands of people being present there. Citizens of varied nationalities have been injured in the attack and eight people have been admitted to the hospital. The Saudi military spokesman, Turki Al-Maliki said that there was one Indian,among the wounded.
Investigations are on to ascertain as to which rockets were used, by the Houthi rebels, for the attack. But Saudi has alleged that this exposes that the Iranian weaponry support, to the Houthi rebels, is responsible for this attack. Saudi claimed that the Houthi rebels, who disposed off the official government in Yemen, are receiving advanced weaponry supplies from Iran.
It is claimed that the Abha airport is atleast 100 miles from the Yemen border. This distance cannot be traversed without advanced rockets. Before this, the rebels had attacked the Saudi capital of Riyadh. Saudi had claimed that these Houthi rebels, known as an armed gang in Yemen, are being supplied advanced missiles and drones, by Iran. Saudi has revealed evidence in support of the allegations, in front of the international community.
This becomes the fifth attack launched by the Houthi rebels on Saudi, in the last one month. Before this, the Houthi rebels claimed to have attacked, five oil tankers of Saudi and its allies, in the Persian Gulf. The Houthi rebels also had accepted the responsibility of the attack on the Saudi pipeline near the Red Sea. Following that, the Houthi rebels carried out two drone attacks, on Saudi airports. The Houthi rebels claimed to have destroyed a fleet of surveillance drones at a Saudi military base, in the first attack.
Meanwhile, the US security agencies had warned a few days ago, that Iran and its affiliated groups would be carrying out crushing attacks on Gulf countries.