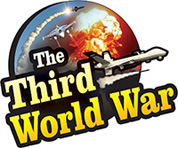 Beirut: 25 Syrian soldiers were killed in an attack by the IS terrorists. IS attack was carried out in the 'Mayadin' city in the 'Deir Ez-Zor' province of Syria. The Human Rights Organisation has expressed concerns about the re-emergence of this terrorist organisation in Syria.
Last year in October, the Syrian army had gained control over the region to the west of Euphrates river in the 'Deir Ez-Zor' province. The Syrian army had resorted to air attacks to oust the IS terrorists from the region. Subsequently, the Syrian army had built its bases in the region.
However, Wednesday noon, the IS terrorists targeted the Syrian army with their attack on the Mayadin city. 25 soldiers and 13 terrorists were killed in the encounter that ensued.
The Syrian army has denied all the reports with a statement that the attack never occurred. The Kurds in the surrounding areas have confirmed the report about the attacks, saying that they heard deafening sounds of explosions.
While the reports of the attack on Mayadin city are being received, there are reports of the IS also gaining control over a certain part in south Damascus, the Syrian capital. The Syrian army has given a deadline of two days to these terrorists to evacuate from the area. Thereafter, it has warned of air attacks.
The Iraqi fighter jets have, in the meantime, carried out attacks across the Syrian border, as the activities of the IS terrorists have increased in that area.