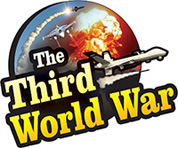 Baghdad: Cancelling his visit to Germany, US Secretary of State Mike Pompeo visited Iraq. A few US newspapers have claimed it to be the result of the differences between the United States and Germany. At the same time, it is said that US Secretary of State visited Iraq, because of the US military deployment bases in Iraq, reeling under the threat of an Iranian attack. During the visit, he expressed his hope for a sovereign Iraq and asserted that the US is committed to the security of Iraq. In other words, the Iraq government should not decide under Iran's pressure, is the message delivered by the US Secretary of State.
The US Secretary of State was scheduled to hold discussions with German Chancellor Angela Merkel during his visit to Germany. Earlier this visit, the United States had expressed severe discontent over the fuel cooperation between Germany and Russia. Russia has been preparing for continuous oil supply to Germany and both the countries have been jointly laying a pipeline for the purpose. However, the United States views the pipeline to be a threat to the security of the European countries. Should the European country purchases oil and become entirely dependent on Russia for it, Russia would use it as a weapon, is the concern that the United States expresses repeatedly.
It was in the course of this visit that the US Secretary of State was to convey the US concerns to the German leadership. However, it is Merkel's adamant stance on the issue that has led to the cancellation of Pompeo's visit, are the speculations doing rounds. There has been no official reaction to it. But the US Department of State informed that Secretary of State Pompeo would soon embark on a visit to Germany. Although the Germany's visit of Secretary of State gets cancelled, his unscheduled visit to Iraq has been hogging all the attention of international media.
During his visit, Secretary of State Pompeo met the Iraqi President Bahram Salih and Prime Minister Adel Abdul Mahdi. "Iraq has a long history and the United States expects Iraq to remain a sovereign nation. The United States is committed to Iraqi security," the US Secretary of State assured and hinted Iraq with his suggestive statement. Currently, Iraq has begun to build relations with Iran, and there has been a significant rise in bilateral cooperation.
In such a scenario, the US Secretary of State seems to have issued the warning to ensure that Iran does not get an opportunity to use Iraq to further its interests. At the same time, Iran had threatened to attack the US interests in the Middle East. Therefore, the US officials claim that the threat to the US military and bases in Iraq has grown.
Against this background, the visit of the US Secretary of State becomes strategically very important. Therefore, the threat to the US soldiers and bases in Iraq has been underlined, once again.