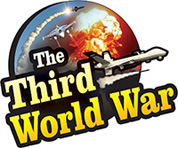 Washington: US Deputy Secretary of energy, Dan Brouillette claimed that the United States would be dominating the international energy sector. He said that US President Donald Trump has drafted the oil policy with a view that the United States will lead the Oil sector. President Trump's persistent stand is that the United States has to be the leader in the oil sector. Doubts are consistently raised,at the international level, over this stand of the US President. The United States will be producing more and more oil and fuel as per its capacity. The answer is that this energy will be complementing the environment and will be cheap.'
'World Energy Congress', the international energy-related conference is being held in Abu Dhabi, in the Gulf. Against the background of this conference, US Deputy Secretary of Energy clarified the 'Energy Dominance Policy' of the Trump administration. In the last few years, the United States has forged ahead in the oil sector, based on Shale technology and has started exporting oil to the European and Asian countries. Various institutions and experts have predicted that in the next few years, the United States will become self-reliant in oil and will stop importing oil.
President Trump has taken initiative in this matter and the claim of US Deputy Secretary of Energy, Dan Brouillette, endorses the same thing. US Deputy Secretary of Energy pointed to the immense advancement of the United States, in the oil sector, saying that the US oil policy is not drafted to change the prices. The US economy is not dependent only on this. But still, the US oil prices fluctuate because of the US policies. The massive production in the United States is responsible for this. He also claimed that oil production in the United States would reach 130 million barrels per day, by the end of the year.
Deputy Secretary of Energy Dan Brouillette warned that the rate of production and capacity of the United States would not be affected by whatever rate upheavals, in the international market and on that strength, the United States will maintain its dominance in the Oil sector. Statements of the US Deputy Secretary of Energy has brought the issue on the anvil, whether OPEC, the organisation of the oil-producing countries, will be able to maintain its dominance over the sector? The developments over the last few years are pointing to the end of OPEC's influence on the sector.
Meanwhile, the leading oil producer in the world, Saudi Arabia, has appointed Prince Abdulaziz Bin Salman, as the new Energy Minister. This is the first appointment of a person from the Saudi Royal Family, in the Saudi Energy Ministry. Prince Abdulaziz Bin Salman asserted that the agreement for a reduction in oil production would continue.