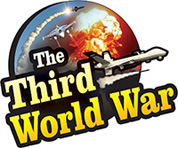 Washington: Reports are being received that the United States is ready to attack Iran. While these reports are making the rounds, indications are that the United States is preparing to use the Arab NATO to attack Iran. US President Donald Trump had initiated efforts last year to build a military association of the Arab nations on the lines of the NATO. Trump had made it clear that this organisation will be used against Iran.
President Trump had convened a meeting of Arab-Islamic countries during his visit to Saudi Arabia in the month of July, last year. President Trump had made an announcement that an organisation of Arab-Islamic countries will be formed to counter terrorism. During the same visit, President Trump had convened another meeting of the Gulf Co-operation Council (GCC) countries along with Egypt and Jordan to discuss the formation of an organisation on the lines of NATO.
Along with counter terrorism, the objectives of the organisation were set to be as building air defence systems and increasing military cooperation between the Arab-Islamic nations, as published in the media. The proposed agreement was named 'Middle East Strategic Alliance' (MESA). The US National Security Council Spokesperson had claimed that MESA will act like a fortress against the Iranian aggression and help establish stability in the region.
Arab as well as the US officials informed that the next meeting to chart out the future course of action of this Arabic military organisation will be held in the United States on 12th and 13th October. It is still uncertain whether President Trump will attend the meeting. The US analysts are claiming that the activities against Iran will gain momentum after this scheduled meeting.
The previous US Presidents also had attempted to form a NATO like organisation of the Arab-Islamic countries. But they could not succeed in their efforts. The Arab officials have claimed that the efforts have been intensified since President Trump came into power.
It will be very easy to counter Iran if the United States succeeds in forming a front of Arab countries against Iran. Trump had started the preparations long ago and had also indicated that Saudi Arabia will lead the front. Saudi too has started using its influence and the Saudi movements are seen to be increasing in Yemen, Syria and Iraq. Therefore, the news published about MESA is a warning bell for Iran.