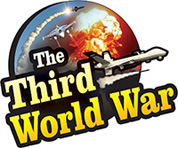 Riyadh/Moscow: Saudi Arabia and Russia have rejected the demand by US President Donald Trump to increase the oil production. There are indications of tension rising between the United States and Russia-Saudi over the oil issue. Trump had demanded that the OPEC countries should increase the oil production in view of the increasing fuel prices. But Russia and Saudi Arabia have refused to comply saying that the current situation does not require increasing oil production.
Crude oil rates have reached $ 80 per barrel in the international market as of today and indications are that they would reach $ 100 in a few months. Considering the possibility of a backlash from the US population over increase in oil rates, Trump has started making efforts to curb them. Trump had initiated the moves to pressurise OPEC through a tweet regarding this matter.
"We protect the countries of the Middle East, they would not be safe for very long without us, and yet they continue to push for higher and higher oil prices!. "We will remember. The OPEC monopoly must get prices down now!," was the warning issued by Trump to the Gulf countries including Saudi Arabia.
But Russia and Saudi Arabia have dismissed President Trump's demand. Although Russia is not an OPEC member, it is one of the leading oil producers in the world. Last year Russia had joined hands with Saudi to reduce the oil production. The success of this collaboration enhanced the relations between Saudi Arabia and Russia in the oil sector and hence they are trying to challenge the dominance of the United States in this sector.
The Saudi Minister for Oil, Khalid al-Falih denied compliance with Trump's demand saying, "I cannot influence the oil prices, it will depend on the demand and the refineries." On the other hand, the Russian Energy Minister, Alexander Novak has said that there is no immediate need to reduce the oil production, rejecting the possibility of such a decision in the near future.
Iran has termed the US President's tweet as a major insult for the Middle East countries.