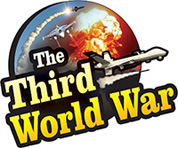 Beirut/London: The military bases built by Iran on the Syria-Iraq border were destroyed on Sunday night. 18 terrorists, attached to an Iran affiliated group were killed, in the attack on the concerned military base. A London based Arabic newspaper and the Syrian human rights organisation released this information. Following this attack, rockets were launched in the direction of Israel, from a military base near the Syrian capital of Damascus. But Israel clarified that not even a single rocket reached Israel.
The Israeli agencies had claimed that Iran has built the biggest military base in Al Bukamal area, inside Syria near the Iraq border. Israel even published the satellite photographs of this base in the Deir Al Zor region. The Israeli security agencies had alleged that Hezbollah from Iraq and other Iran affiliated armed groups, were preparing this base, to attack Israel.
The Syrian human rights organisation claimed that this very Al Bukamal base was attacked. The concerned organisation did not give the details of the date and time of the attack. But as reported by an Arabic daily from London, the attacks were carried out on Sunday, late in the night. It is claimed that the soldiers from Iranian Revolutionary Guards, along with the Hezbollah and other Iran affiliated groups from Iraq were deployed at the base, at the time of the attack. The Syrian human rights organisation said that the number of casualties might rise given the severity of the attack.
It is not clear who attacked the Iranian base in Syria. But, after this, on Monday in the morning,rocket attacks were launched from Syria towards Israel. The Israeli military claimed that the attacks originated from the Quds Force base near Damascus. Not even a single rocket reached Israel and Israel did not suffer any losses in the attack. But the Israel military warned that the Assad regime in Syria is responsible for the attack and there will be retaliation against the attacks.