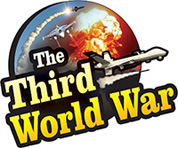 Vienna: A decisionfor major reduction in the oil production was taken during a meeting held between OPEC, the association of the oil Producing and exporting countries, along with Russia and the other countries. In spite of the appeal made by US President Donald Trump on Wednesday, the decision was taken by OPEC and Russia in clear defiance of the United States. The crude oil rates bounced once again riding on this news to settle at USD 63 per barrel.
A few days ago, against the backdrop of the G-20 summit in Argentina, there was a discussion between Russian President Vladimir Putin and Saudi Arabian Crown Prince Mohammed Bin Salman over the crude oil issue. Both the leaders had expressed solidarity for continuing the bilateral crude oil cooperation and had also indicated cut in oil production. Therefore, it was believed that the proposal for the cut will be passed in the meeting of OPEC with the other oil producing countries.
But, in view of US President Trump's appeal on Wednesday and the arguments in the meeting on Thursday, fears were expressed of the decision being delayed. But on Friday Russia OPEC and other countries passed the proposal to reduce the oil production by 1.2 million barrels. The OPEC members will cut Crude production by 800,000 barrels and Russia and the other countries will cut production by 400,000 barrels.
The crude oil rates had bounced to USD 81 per barrel in the month of October. But US President Trump had pressurised the OPEC countries to increase their production, resulting in a slide of 30% in the crude oil rates. The OPEC and the other countries started expressing concerns, once again, after the crude oil rates went below USD 60 per barrel.
Against this background, the decision taken in the Friday meeting is considered significant. The crude rates in the international markets jumped after the decision in the meeting. The rates of the Brent Crude jumped by nearly 5% to settle at USD 63 per barrel. Whereas, the crude rate in the United States have reached 53.69 and there is an increase of 4.3%.
Iran, Libya and Venezuela have been exempted from the production cut. Saudi indicated a cut of nearly 4 to 9 hundred thousand barrels in the next two months. Whereas, Russian Energy Minister Alexander Novak said that Russia will reduce the oil production by 200,000 barrels.
The meeting of the OPEC rejected the appeal made by the US President on Friday and a severe reaction is expected from President Trump regarding the decision.