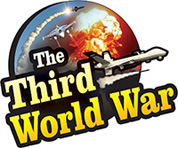 Washington: The World Health Organisation (WHO) has warned that the United States could become the new epicentre of the Coronavirus pandemic. The Coronavirus pandemic, which is ravaging the world has claimed 582 lives in the United States as 46,168 cases were reported. After recording 111 new deaths and 10,968 cases of the new Coronavirus in the last 24 hours, the WHO issued a severe warning to the United States.
In a press conference, a senior WHO official told a US daily that 'Considering the tremendous acceleration in the Coronavirus cases, the United States has the potential to become the new epicentre of the global pandemic.' The United States is facing a shortage of ventilators and other necessary medical equipment while addressing the pandemic. Taking cognisance of the matter, US President Donald Trump has issued orders to the US companies for manufacturing ventilators and other necessary medical supplies. Companies such as Ford, General Motors and Tesla have been instructed to undertake the work on a war footing.
US President Donald Trump announced a relief package of $1.8 trillion to aid the efforts to combat the COVID-19. However, the US Congress has not as yet approved the package which has made evident once again the severe differences between the ruling and opposition party. The US military has commenced operations to combat the pandemic and converted some hotels and restaurants into hospitals.