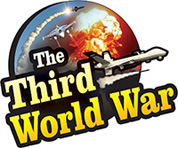 Geneva/Rome/Washington: 'The Coronavirus pandemic has taken the global deaths to 15,337 while cases worldwide rose over 350,000. In the last week, the death toll has more than tripled as the infections doubled across the globe', warned the World Health Organisation (WHO). Italy accounted for most of the deaths, and global leaders have sincerely urged the public to stay at home to avoid the advent of such a crisis in their countries. The COVID-19 has claimed more than 5,500 lives in Italy.
In Lombardy, the epicentre of the Coronavirus outbreak in Italy, the mortuaries have refused to accept more coffins. The officials at the morgues informed they had to take this decision as the mortuaries had reached their full capacity. Despite the situation worsening to such an extent, the Italian people are unwilling to follow the government's rules. The number of quarantine dodgers enjoying at the Italian beaches have still not declined. The mayors of various Italian provinces created a compilation of videos of such incidents and sent an emotional plea to the global populace not to follow their footsteps.
Nearly 92% of the ICU beds in the Italian hospitals are occupied although some provinces are experiencing a shortage of beds in the ICU. The incidents have revealed that citizens were dodging the quarantine rules put in place by the Italian government. On the other hand, Spanish Prime Minister Pedro Sanchez has extended National Emergency declared in the state by 15 days. Spain has reported 394 deaths in the last 24 hours taking the country's death toll to 2,182. After China and Italy, Spain has seen most deaths due to the Novel Coronavirus. Even in this country, citizens were behaving irresponsibly and ignoring the quarantine rules of the government. Reports had surfaced of arrests of few irresponsible citizens, who were openly strolling outside despite declaring a nationwide lockdown.
The people of this nation are exhibiting irresponsible behaviour and ignoring government rules on lockdown. In Spain, people venturing out of their homes for no good reason have reportedly been arrested. Also, the UK has seen a tremendous rise in Coronavirus cases and may announce a lockdown anytime now. However, even as the new Coronavirus continues to ravage the UK, London's metro stations are still getting crowded, and the Police appear to have been unable to control it. The British government may, therefore, now decide to call in the military. Across the US, 471 people from 34 states have died while the number of infections rose to 35,200. The US, which has one of the most advanced health care systems of the world, had to admit it was facing unprecedented challenges while dealing with the COVID-19 crisis. In the US city of New York, the army has transformed the local hotels and restaurants into hospitals as they began treatment for the new Coronavirus patients.