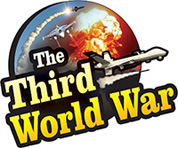 Washington/London/Geneva: Dr Matt McCarthy, a leading medical expert from New York, issued a severe warning by stating that 'The United States does not have the required number of testing agencies for Coronavirus. This is not a good thing. As per information, currently, there are 91 patients of Coronavirus in the United States. In the next two or three days, the numbers will increase to hundreds, and by the next week, thousands of US citizens will be infected with Coronavirus.'
The number of Coronavirus deaths in the United States has reached six and patients not having travelled to the affected regions and who have not come in contact with any infected persons have also been reported. Therefore, there is an atmosphere of concern in the country and the citizens have started building stocks of essential items, medicines and masks. Public Health Emergency has been declared in the State of Florida. Against this background, the warning issued by Dr Matt McCarthy becomes significant.
Along with the warning received from the United States, statements of senior officials and medical groups from other parts of the world also have started coming in. A special meeting was held in the United Kingdom, presided over by the British Prime Minister Boris Johnson, on the Coronavirus issue and a plan to deploy the military, if necessary, has been announced. British Health Minister Matt Hancock has warned that the Coronavirus epidemic is a huge challenge.
British medical expert, John Oxford, warned that the Coronavirus epidemic could be transformed into a perpetual illness in the future. Professor Oxford reminded at this time, that other illnesses caused by the Coronavirus are connected to the respiratory system and they have been found in the form of epidemics in various countries of the world. Dr Amesh Adalja from the John Hopkins University in the United States endorsed the views of Professor Oxford.
Meanwhile, the World Health Organisation has also issued a fresh warning regarding the Coronavirus epidemic. The World Health Organisation has expressed a concern that the world is treading into an unknown territory on the issue of the Coronavirus epidemic. Whereas, the chief European health agency 'European Centre for Diseases' has announced that the Coronavirus threat in the European countries had reached the 'High Level'. More than 20 countries have been reported in Europe so far who have been affected by the Coronavirus.