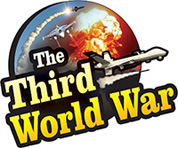 Ashdod: 'USS Ross' of the United States deployed in the Mediterranean Sea has reached Israel. 'The visit of the US warship is a symbol of support by the United States to Israel. This is a message not only for the Gulf countries but for countries far beyond too,' said Israeli Prime Minister Benjamin Netanyahu to warn Russia. At the same time, Prime Minister Netanyahu also reminded the actions taken by the USS Ross during the attacks on Syria.
The military activities in the region have increased after the Russian deployment of the S-300 air defence system in Syria. USS Ross, the advanced warship from the US Sixth Fleet recently reached the Israeli port of Ashdod. This is the first instance of a US warship visiting the port of Ashdod in the last 19 years. Before this, it was in 1999 that the USS Ross was stationed in this Israeli port for a few days. The visit of the US warship is being viewed against this background.
Israeli Prime Minister Netanyahu and the US Ambassador to Israel, David Friedman visited the warship and thanked the sailors. Reacting to it Prime Minister Netanyahu said that the visit has strengthened the US-Israel partnership. USS Ross had played an important part in the United States' attacks on the Syrian military locations, in retaliation of the chemical attacks carried out by Syria, a few months ago. USS Ross stationed in the Mediterranean Sea had launched nearly 60 Tomahawk missiles.
'US President Donald Trump completely supports the Israeli position on Syria. The visit of the US warship underlines this support and the Gulf countries must have received this message. Not only have the Gulf countries, but also the countries beyond it must have received the right message,' said Prime Minister Netanyahu. Although, the Israeli Prime Minister avoided naming Russia, he, in fact, pointed Russia, claimed Israeli media.
Two weeks ago, Russia deployed the S-300 air defence system in Syria. But as per the claims of the Israeli as well as Russian media, the Russian S-300 deployment was against Israel. Russia is said to have deployed the S-300 in Syria to deter Israel from carrying out air attacks on Syria. But Israeli Prime Minister Netanyahu has lambasted that the Israeli attacks will not be stopped. Israel has indicated use of the F-35 stealth bombers from the United States for this purpose.
But the United States has ordered to suspend the use of these fighter jets, worldwide, following the crash of one of the fighter jets due to technical reasons. Hence the Israeli F-35 fleet also will not be in action till further orders. The Israeli media had claimed this to be a major jolt for the Israeli plans. Against the background of all these developments, the Israeli visit of USS Ross can be termed as a warning to Russia.