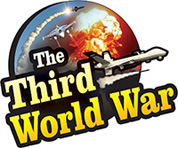 Washington/Beijing: Chinese experts had warned regarding the Coronavirus epidemic, originating from Wuhan city, in December itself. But as per the claim made by a US daily, the Chinese communist rulers pressurised the experts and hid the information regarding the epidemic. The US daily accused the US unit of not revealing the information even during their visit to China in January. Therefore, the claims of negligence by the Chinese rulers are once again being endorsed.
The Coronavirus epidemic has influenced more than 60 countries besides China. At the same time, health agencies have informed that the number of people infected has crossed 87,000. It is being revealed that the Coronavirus epidemic is on a rampage in Iran, South Korea and Italy, other than China.
The number of Coronavirus patients is rapidly increasing in South Korea. It had reached 3,736 by Sunday. The number of deaths due to the epidemic has reached 20. The Coronavirus epidemic has spread in North Korea too, the neighbour of South Korea, where the report of the patient being shot dead has surfaced.
Local agencies informed that the number of deaths in Iran had crossed 50. But as per the internal sources of foreign media, the number of deaths in Iran is more than 200. The people infected in Iran with the virus also include the Vice President, parliamentarians and the Health Minister. At the same time, as per received information, parliamentarian Mohammed Ali Ramazani Dastak has died in the epidemic.
Nearly 20 countries in Europe have reported Coronavirus patients. Italy is the worst hit, and 29 people have so far lost their lives due to the epidemic. The Italian government has informed that the number of patients in Italy has reached 1,128. The number of people infected in France has reached 100 while 71 patients have been found in Spain.
Meanwhile, against the background of the Coronavirus epidemic, indications have been given by both China and Japan that the visit of Chinese President Xi Jinping to Japan will be postponed.