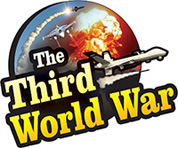 Washington: The US Airforce is now equipped to counter the threat of swarm drone attacks. Raytheon, the leading arms manufacturer in the United States, delivered the concerned laser system to the Airforce. This laser system is ready for deployment and the United States will be using this system to protect its interests in the foreign countries. Roy Azevedo, the President of Raytheon Space and Airborne Systems, gave information regarding this deployment.
Azevedo informed 'Five years ago, military analysts and study groups in the United States had expressed concerns over the increasing use of drones. These study groups had expressed fears that Drones used for civilian purposes also can pose a threat to the national security. Reports of drone attacks and their intrusion were surfacing consistently. At that time, itself, the process for development of a drone defence system was started culminating into todays laser system.'
Azevedo claimed that Raytheon developed this system in just two years. The laser system works on the principle of High Energy and is mounted on a small armoured vehicle. As per the senior officials of the Raytheon company, the lasers emitted from this system can dispose of a drone within matter of seconds. The laser system was under testing for the last few years. It is claimed that the system has successfully destroyed drones and any flying objects, accurately. But the system has not been tested outside the United States.
Raytheon handed over the system to the US Airforce, in the beginning of this month. Following this, the Airforce decided to deploy the system in a foreign country. It is not clear, where the system will be deployed. The US military also has expressed interest in purchasing the system, like the US Airforce. The reports of the US navy having been equipped with laser, have already been published.
Meanwhile, since the last year, it has been exposed that the IS terrorists in Iraq and Syria are armed with drones. Videos of drone attacks carried out by the terrorists on the military have been released. Whereas, the Houthi rebels had attacked the Saudi Arabian civilian airports and military bases with drones. Moreover, it was exposed that swarm drones and rockets capable of dodging the air defence system were used in the attack on the Saudi oil projects, last month. Against this background, the deployment of the laser system becomes very important for security of the US interests.