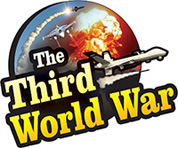 Moscow: The United States who created a sensation by testing the B61-12 Gravity Nuclear Bomb last month, is preparing to deploy this bomb in Turkey. The leading news agency in Russia has published a report regarding this. The Russian military analysts have criticised it and have said that the United States is acting irresponsibly, while the US military officials have avoided to comment on the issue.
The US Airforce and the Energy department claimed that this Gravity Nuclear Bomb is more destructive than the nuclear bomb and has more horrific aftereffects. The Gravity Nuclear Bombs were launched from the B-2 Spirit Stealth Bombers of the US Airforce. The United States had indicated to upgrade and redeploy these B61-12 bombs at the US and NATO bases where they had been deployed since the past five decades.
The US officials had mentioned military bases in the European countries of Germany, Italy, the Netherlands and Belgium for the task. But as per the leading Russian news agency, the United States is planning to deploy these Gravity Nuclear Bombs in Turkey too. The United States delegation may soon reach Turkey to negotiate about the Gravity Nuclear Bomb deployment there, claimed the Russian news agency.
The Russian news agency referred to the cooperation between the US and Turkey regarding the super advanced 'F-35 Lightning II' stealth fighter jets, for this. Although the United States used a B-II bomber in the 9th June trials, it has made preparations to deploy these Gravity Nuclear Bombs over the super-advanced F-35 fighter jets.
The United States has initiated moves to deploy these super advanced fighter jets in the NATO member countries in Europe. It has also signed the agreement to supply F-35 fighter jets to Turkey. Moreover, reports have also been published that the United States will be deploying the concerned fighter jets at the Incirlik Air Base in Turkey.
There have been political differences between the United States and Turkey over the Syria conflict. However, both the countries have claimed that the cooperation between them regarding the F-35 fighter jet transaction will continue. The Russian news agency and the military analysts have expressed a cause for concern that in such circumstances if the United States deploys the F-35s and the Gravity Nuclear Bomb in Turkey, it will be a threat to the Russian security.
Meanwhile, the United States, which has released minimal information about the testing of the B61-12 bombs has refused to divulge any more information regarding their deployment.