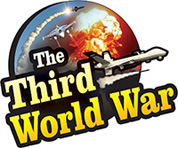 Washington: Leading space industrialist, Elon Musk's Space-X can launch weapons in the space, claimed the company's COO, Gwynne Shotwell. While answering a question in the Air Force Association's annual symposium, Shotwell claimed that the company will launch weapons in space, if it's for the defence of this country.
US President, Donald Trump had announced the launch of an independent Space Force about three months ago. Against this background, the leading space company, Space-X's initiative in the missile campaign draws attention.
The 'Space Accelaration Technologies Corp.' founded by Musk in 2002, now known as Space-X is a leading space company. By producing rockets for space launch with a cost-cutting of about 90%, Space-X had given a major blow to most of the leading industrialists. The Space-X concept of 'reusable spacecraft' and 'reusable rocket landing' is considered phenomenal. This company, which has a valuation of $20bn proposed the concept of 'Space Tourism' and has announced an ambitious project of touring the moon with a Japanese industrialist along with some civilians as well in 2023.
Over the past decade, the chief space company, NASA has signed a deal for satellite launch worth billions with Space-X. Followed by that, the US Airforce too has proposed a contract with them for launching the military satellites. Against this background, the company's COO, Gwynne Shotwell provided information regarding this at the 'Airforce Association' programme. During its Q & A session, a question 'Whether Space-X will take the responsibility of launching weapons in space?' was asked. To which, Shotwell responded affirmatively.
"I've never been asked that question," Shotwell said. "If it's for the defence of this country, yes, I think we would." She stated further. At the time, she also claimed that the company relations with the US Defence force are good and the company has been successful in fetching few deals.
Over the past one year, the US senior leaders, military officials and analysts have been warning to be cautioned about the increasing strength of Russia and China in the space. In view of the same, US President Trump had announced the launch of 'Outer Command Space Force' about a week ago. The founding of 'Space Development Agency' and contribution of the private fields had a mention in the draft created regarding the same.