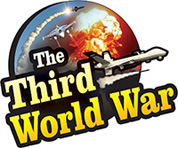 Washington: The United States test fired the nuclear-capable, Minuteman III intercontinental ballistic missile, with a range that can cover the whole of China. The missile hit the target accurately at a distance of 4,200 kilometres in the Pacific Ocean, the US Air Force informed. Meanwhile, the United States, after withdrawing from the INF treaty with Russia, has reportedly initiated strong efforts for the development of newer missiles and is said to have signed contracts worth $1 billion for the purpose.
As per the US Air Force Global Strike Command, the intercontinental ballistic missile (ICBM) was test fired from the Vandenberg Airbase in California, on Wednesday night. The missile precisely hit the target, near the Kwajalein Atoll in the Marshall Islands group. Minuteman III is the only nuclear-capable, surface-to-surface ICBM with the US defence forces. Therefore, the success of the tests attains significance.
The United States had stopped manufacturing all the other nuclear-capable missiles, long ago and the US analysts have criticised the nuclear non-proliferation treaty with Russia of being responsible for it. However, the US defence forces demand the United States start manufacturing the nuclear-capable missiles, once again.
In February, US President Trump scrapped the Intermediate-range Nuclear Forces (INF) treaty with Russia. The United States walked out of the agreement, alleging that Russia was not conforming to the treaty, signed between the United States and the then Soviet Union, in the year 1987. Furthermore, the United States will not be tied down by a treaty like the INF, considering Russia and other countries were freely manufacturing nuclear weapons and missiles, Trump had lashed out.
A group alleged that the Trump administration had embarked on a spate of manufacturing missiles, after walking out of the INF. As per the report of the International Campaign to Abolish Nuclear Weapons (ICAN), the Trump administration signed more than 80 agreements worth billions of dollars with leading companies, Lockheed Martin and Raytheon in the last three months alone.