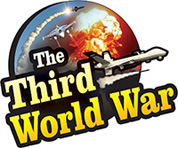 London: The United Kingdom has announced the creation of the National Cyber Force to target the enemy countries as well as the terrorist organisations. The New Cyber Force will be operational in the next few days with 500 personnel working for it. The United Kingdom has been making preparations for this since the last two years and the Sixth Division, established in the previous year, is considered to be a critical stage in the process. The new Cyber Force is being created jointly by the intelligence agency GCHQ and the defence department.
In 2018, the then British government had announced preparations for an Offensive Cyber Force. It was decided that participation from the private sector would be sought along with the British intelligence agencies and the defence department. Millions of pounds had been allocated for the purpose. But the formation of the Cyber Fore was getting postponed due to the political instability in the United Kingdom. New British Prime Minister Boris Johnson has taken a firm stand in the security matters and has issued instructions to activate the Cyber Force at the earliest.
The British sources indicated that the British Cyber Force would have the capability to rock the enemy satellites, telecommunication and computer networks, as well as disrupting communications between terrorist groups. It is also being said that this new Cyber Force will be formed with cooperation from various groups and agencies established in the cyber sector by the United Kingdom over the last few years.
There has been an increasing incidence of cyberattacks on the industry, educational institutions and government undertakings in the United Kingdom. It has been observed that more than a thousand attacks are launched every year, resulting in losses of billions of pounds. Although it is claimed that Russia is responsible for most of the cyberattacks in the United Kingdom, it has been observed that the cyberattacks have also originated from China, Iran and North Korea.
Against this background, the British sources claimed that the new force would launch counterstrikes against these countries and deliver jolts.