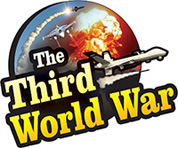 Washington: Admiral Charles Richard, chief of the US Strategic Command warned 'Russia and China are increasing their nuclear might tremendously. In this scenario, if the United States did not invest intelligently in its nuclear program, we will come to such a turn that it will not be possible to return. The United States will lose its military domination for a long period.' Admiral Richard suggested that the United States should modernise the strength of launching a nuclear strike from air, land and sea.
Admiral Richard asked for more military funds while talking in front of the Armed Services Committee of the US House of Representatives. If you want to dominate countries like Russia and China, having huge nuclear arsenals, the United States must modernise its nuclear weapons. Admiral Richard appealed to the US Congress for more funding for this purpose. At the same time, the Strategic Command Chief said that there should not be any prevarication while modernising the nuclear might.
Admiral Richard warned 'Therefore, the United States should either approve funds for modernisation of the nuclear triad or should refuse to sanction funds for the purpose. But the refusal by the Congress will be a step towards disarmament. In that scenario, that will be the biggest threat to the security of the United States.' Admiral Richard also warned that delay in sanctioning the funding for this purpose will cause the United States to lag to that extent.
Just like the Strategic Command chief, the US Defence Policy joint secretary, Dr.James Anderson, also said that the allocation for modernisation of the nuclear arsenal is extremely less as compared to the demand made by the defence department. At the same time, the time has come to modernise the nuclear arsenal. Dr. Anderson pointed out that if the action is not initiated immediately, the United States will lag.
Last year, US President Donald Trump had expressed concerns regarding the US nuclear might. Recognising the US commitment to the nuclear disarmament regulation, Russia and China kept on increasing their nuclear strength. President Trump criticised that the US nuclear might took a severe hit because of this. It was after this that President Trump withdrew from the START and INF treaties with Russia.
Meanwhile, the nuclear triad is a three-pronged military force structure that consists of land-launched nuclear missiles, nuclear-missile-armed submarines and strategic aircraft with nuclear bombs and missiles. The United States, Russia, China, France and India feature in the list of Nuclear Triad countries.