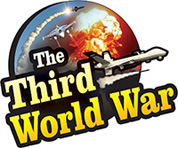 London/Brussels: "There is no room for further negotiations on the Brexit issue. However, clarifications to explain the agreement better can be given. Before starting implementation of the exit agreement, a few things can be presented differently,' said Jean-Claude Juncker, chief of the EU dismissed the possibility of renegotiations on the Brexit agreement. Since Juncker issued this warning just before UK's Prime Minister Theresa May was to reach Brussels on Tuesday, it is being predicted that May's visit would be futile.
A referendum on the Brexit issue was scheduled in the Parliament of the UK on Monday. However, a minute before the voting was to begin, Prime Minister May created a sensation by announcing that it was being postponed. This withdrawal by May has elicited severe reactions from the political circles in the UK with the demand of her resignation getting stronger. Some of the opposition parties in the Parliament have put forth an insistent demand to the "Labour Party", which is the main opposition party, to move a no-confidence motion against the Prime Minister.
On this background, Prime Minister May was to reach Brussels on Tuesday to discuss some of the sensitive and controversial issues in the Brexit agreement. Before reaching Brussels, May met Mark Root, the Prime Minister of Netherlands as well as Chancellor Angela Merkel of Germany. These meetings were intended to garner the support of the influential leaders in the EU, lest there be a need to make changes in the Brexit.
However, indications that these efforts by May have proved futile were already received even before she reached Brussels. In Brussels, May is scheduled to meet the chief of EU, Jean-Claude Juncker along with a senior leader of EU, Donald Tusk. But by dismissing the possibility of any further negotiations on the Brexit issue, Juncker has neutralised all the efforts being made by Prime Minister May. The negative tone adopted by Juncker even before the discussions were underway shall worsen May's situation further and has drawn sharp reactions from the UK.
Meanwhile, ex-Prime Minister of the UK, David Cameron, has stated that he had no regrets about the referendum on the Brexit agreement. He justified his decision by saying that he had made a promise to the British public and he had fulfilled it accordingly.