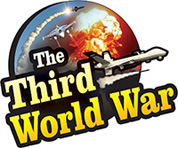 London: The British defence department indicated that following the United States, Russia, China and Germany, even the United Kingdom will be deploying laser Weapon Systems in its defence forces. The British Laser weapons system has been named Dragonfire and important testing of the system, was conducted recently. The sources informed that this new Laser Weapons System would be useful against drones and missiles.
In the last two years, all the major countries are making strong efforts to build and deploy Laser Weapons systems. The leading weapons manufacturer, Lockheed Martin has already made preparations to deploy Laser systems on the US warships. A few months ago, Eva Blaylock of the Airforce Research laboratory had informed that the US fighter jets would be equipped with the laser systems in the near future.
Russia had announced the deployment of Peresvet Laser System, capable of neutralising the target with a matter of one second. It has been exposed that China has built a hidden Anti-satellite base equipped with Laser systems. Whereas, the German Rheinmetall company recently claimed successful testing of an advanced Laser Weapon System with 100 KW capacity. The British announcement becomes significant against this background.
The British defence department has developed a Laser Weapon System named Dragonfire. The system uses a newer technology for the important factor, Energy Storage and it has been called the Flywheel Energy Storage System. This technology, developed in collaboration with the United States, has reduced the incidence of accidents in the Laser system and as per the British defence department, this will be ideal for deployment on the warships.
The system has been tested in both the United Kingdom and the United States, and a video also has been released regarding this. The sources informed that the preparations for testing the systems on the British warships, in the near future, are being made. The defence department claimed that this system would make a vital contribution to neutralise drones and missiles and it is possible that these systems may be deployed at the military bases too.