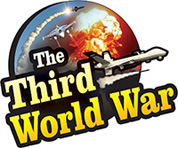 Beijing/London: The United Kingdom, who is supporting the agitation going on in Hong Kong for the last more than six months, has been jolted by China. China has suspended the transactions on the Shanghai and London stock exchanges. This action taken by China, when the London Stock market is already reeling under the pressure of Brexit, is considered to be a major jolt to the United Kingdom.
Over the last few years, the United Kingdom had stressed on strengthening the trade and economic ties with China. Chinese visits of the British Prime Minister and the Red-Carpet welcome given to Chinese President Xi Jinping during his visit to the United Kingdom was a topic of discussion on the international level. Agreements worth billions of dollars have been signed between the two countries, in the last four years. London had been selected as the global centre for transactions in Chinese currency Yuan.
But the agitation which started in 2019, in Hong Kong, the Chinese action against it and the aggressive stance adopted by the United Kingdom against the Chinese action, created tension in the bilateral relations, once again. New British Prime Minister Boris Johnson has taken an aggressive stand on the Hong Kong issue and the Johnson government has even indicated imposition of sanctions. The British stand on the Hong Kong issue, at a time when the extent of economic and trade relations was increasing, did not go down well with China.
A few months ago, Chinese ambassador to the United Kingdom, had attempted to reprimand the British government over the Hong Kong issue. But the United Kingdom clarified that its position on Hong Kong would not change and instead advised China to handle the issue more appropriately. China, upset with the British policy, has decided to express its displeasure more openly and the suspension of transactions in the London and Shanghai markets is a part of the same discontent.
The United Kingdom is in the process of leaving the European Union and the support of the other partner countries will be vital for the United Kingdom in this period. For this, the United Kingdom is relying on the United States, Japan, Australia and India, along with China. But the indications are that this decision taken by China over the Hong Kong issue will only increase tension between the two countries.