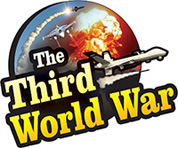 Manila: USS Ronald Reagan, the gigantic aircraft carrier of the United States, with 70 fighter jets and more than five thousand naval soldiers, has reached the Manila port in the Philippines. Furthermore, the Philippines agencies informed that two destroyers also had reached the Manila port along with the US aircraft carrier. The local media claim the arrival of the US warship in the Philippines to be a warning to China.
China has warned the United States that the South China Sea is an issue China and the concerned Southeast Asian countries where no third country should interfere. China also said that no country could challenge the Chinese claim over the South China Sea. Later, China held a live firing drill in the region. But ignoring the Chinese threats, the United States dispatched its warship to the region in the next few hours.
The United States announced that this exercise was to ensure the safety of the freedom of navigation. Following the exercise, the US aircraft carrier reached the Philippines along with its fleet of destroyers. A senior US official said, "The stability and security of the region will be ensured with the presence of these warships." The fleet of US warships will be docked in the Manila port for the next few days.
Meanwhile, US analysts have already warned that the dispute over the South China Sea could culminate into a war between the United States and China. The Philippines President Rodrigo Duterte had announced that the Philippines would join the United States if it declared war against China. President Duterte had also warned that if China encroached into the Philippines' marine region on its strength, the Philippines navy would attack them with all its might.