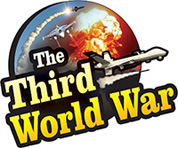 Cairo/Tripoli: – The Libyan rebels accused the Turkish mercenaries deployed for the security of the Sarraj government in Libya of violating the ceasefire. Therefore, the Libyan rebels launched a retaliatory attack on the Mitiga airbase, killing Turkish soldiers and mercenaries. The Libyan rebels claimed that Turkey suffered major losses in the attack.
The European countries had appealed for a ceasefire in Libya. In accordance with that, a ceasefire was imposed in Libya. But the rebel Libyan National Army, led by General Khalifa Haftar, accused Turkey of violating the ceasefire. Turkish mercenaries and rebels affiliated to Turkey, are carrying out attacks in the Misrata province since the last few days.
The rebels and mercenaries deployed by Turkey are attacking the Al Jufrah and Sirte cities. Spokesman of the Libyan rebels, Ahmed Al-Mismari, accused during a meeting in Egypt that weapons supplied by Turkey are being used in these attacks. Mismari said that the Libyan rebels have to take action as the Turkish mercenaries are violating the ceasefire on a regular basis.
In the last few hours, the Libyan rebels attacked the Mitiga airbase and Tobruk port areas. At the same time, the Libyan rebels have been claimed to have destroyed Turkish locations at Misrata. The communique released by the Libyan rebels says that Turkey had to suffer a large number of casualties in this attack. The Turkish soldiers, mercenaries and its affiliated rebels have been killed in the attack.
Other than this, the Turkish air defence system, radar and military vehicles also have been destroyed in the attack. The Libyan rebels claimed that this attack had delivered a severe blow to the Turkish plans to build a base in Libya. The Libyan rebels published the photographs and videos of the Mitiga airbase after the attack, whereas Turkey and the Sarraj government in Syria have refused to react to the reports.
Meanwhile, Turkey is deploying its soldiers and mercenaries in Libya on a weekly basis. The Libyan rebels also accused Turkey of violating the United Nations' sanctions, by supplying weapons to the Sarraj government.