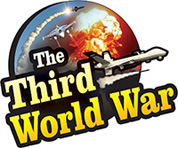 Jerusalem: A leading Israeli newspaper has issued a stern warning 'The Chinese investment in the Arab-Gulf countries is increasing. Israel is not paying attention to these investments, and if Israel fails to take note of these, Israel will have to be prepared for Chinese domination in the Gulf.' The newspaper has issued this warning citing the increasing Chinese activities in Iran, Syria and Saudi. A few days ago, US Secretary of State Mike Pompeo had expressed concern over the Chinese investment in Israel.
In 2015, Israel signed an agreement to lease a part of the all-important Haifa port, connecting the Mediterranean Sea, to China for 25 years. The decision of the Transport and finance ministries to lease the port to China came under heavy criticism. The Israeli ministry clarified that the right to use the port was awarded to China in exchange for billions of dollars. But it is claimed that the movements of the People's Liberation Army of China, have considerably increased in the Haifa port. A Chinese destroyer had visited Haifa port. President Donald Trump had expressed concerns regarding this during the Israeli Prime Minister's visit to the United States.
The United States claimed that the Chinese presence in the Haifa port is a challenge to the US national security. The United States had pointed out that due to this, the security of the US Navy and freight carriers in the Mediterranean Sea, has come under threat. Taking cognisance of the US concerns, Israel has initiated moves to change the terms of the agreement with China. But the newspaper pointed out that the Chinese activities in the Gulf are equally dangerous. For this, the newspaper cited the example of the Chinese investment in Syria.
Since 2015, Syria has suffered a loss of nearly $250 billion due to the civil war. The infrastructure has been majorly damaged, and 33% of the population has been displaced. Russia has clarified its inability to provide financial aid to Syria while deploying its military to fight for the Assad government. Whereas, Iran has been financially cornered because of the US sanctions. The Israeli newspaper pointed out that in this scenario, China is willing to make huge investments in Syria.
China can invest in Syria, under its ambitious $900 billion New Silk Road scheme, connecting China directly to Europe. The Israeli newspaper has drawn an inference that China intends to dominate the world using this silk road and challenge the United States and Russia.
The newspaper also pointed to the fact that with this investment, the Chinese military influence in the Gulf will also increase. For this, the newspaper cited the Chinese investments in the African countries and subsequent tightening of the military grip over these countries. The newspaper has warned that therefore, if China can get a hold on Syria, a neighbour of Israel, then the Israeli security will face a challenge from China and not Syria.