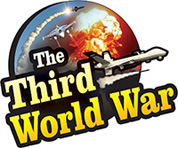 Washington: "Qassem Suleimani was the architect and operational commander of the Iranian effort to solidify control on the Middle East. Therefore, the killing of Soleimani is more significant than the killing of Osama bin Laden or even the death of Islamic State leader Abu Bakr-al-Baghdadi," said former chief of CIA David Petraeus. Petraeus had led the US military in Iraq in the last decade.
While speaking on a popular news channel, in the United States, David Petraeus congratulated President Donald Trump for the action against Soleimani. Petraeus said, "The United States has made an emphatic statement that those threatening the US interests in the Middle East will not be spared."
Petraeus said, "The United had never planned action against Soleimani. Speaking in the US terms, Soleimani's status is comparable to CIA Chief, CENTCOM commander, JSOC chief or a special envoy appointed by the US President for Iran. Therefore, the decision to kill Soleimani is a significant one."
At the same time, Petraeus suggested that the United States should make efforts even on the political level to diffuse the tension. The former CIA chief indicated that the United States should try to reach Iran with the help of mediators. Currently, the nuclear program is the strength of Iran. The United States should negotiate a compromise with Iran. At the same time, the United States should take up the issues of Iranian terrorist groups in the Middle East and the missiles supplied to the groups.'
Meanwhile, British Prime Minister Boris Johnson has supported the US decision, saying that there is nothing to mourn in the death of General Soleimani. Turkey has issued an indicative statement that President Erdogan is not regretting the death of General Soleimani.