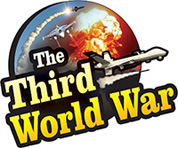 Dubai: The International Monetary Fund (IMF) has warned that the debt burden on Arab countries is increasing. Christine Lagarde, the Managing Director and Chairwoman of the IMF, issued this warning in an economic conference held in Dubai, cautioning the Arab countries that import and export crude oil. Christine Lagarde also pointed out that the Arab economies have still not recovered from the 2008 crisis.
In 2008, the financial crisis in the US home loan sector had hit the major countries in the world. This had also adversely affected the economies of Arab countries. Debt in the economies of the Arab countries importing crude oil since 2008 has reached 85% from 66% of their Gross Domestic Product. This is a serious matter. By saying that the situation is not comfortable even with the countries exporting crude oil, the IMF chief asked the oil exporting countries also to be cautious.
The Crude oil rates started declining since 2014, and this had severely hit the Oil exporting countries. Christine Lagarde pointed out that the public borrowing in these countries has reached 33% from 23% of the Gross Domestic Product. Lagarde further said that some of the Arab economies are progressing, but the rate of progress has not reached satisfactory levels. Meanwhile, the warning issued by the IMF chief to oil importing and exporting Arab economies underlines the issue of economic problems arising out of the instability in the Arab-Gulf region.
Although the crude oil rates declined in the international markets, the Arab economies importing oil did not benefit from it. The Arab countries importing oil could not bring their economies on track despite declining crude oil prices, is the issue being highlighted to the world, with this Lagarde warning. At the same time, the declining crude oil prices seem to have posed big economic challenges in front of the Oil exporting countries. Therefore, Saudi Arabia and other Gulf countries have decided to change their economic policies. These countries seem to be shifting their focus to other sources of income other than crude oil.
The root cause of the economic crisis faced by the Arab countries lies in the anarchy and instability in the Gulf region. There is a conflict going on between Iran and its allies with Saudi and its allies, in the Gulf. This hidden war is seen taking violent proportions in some countries, increasing the uncertainty in the Gulf region. The Arab-Gulf countries are suffering the economic effects of this.
Against this background, the warning issued by IMF chief, Christine Lagarde indicates major upheavals in the economies of the Arab countries.