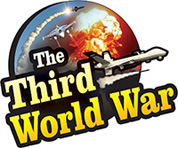 Washington: – General Kenneth McKenzie, the chief of US Central Command (CENTCOM), announced 'USS Harry Truman and USS Dwight Eisenhower, along with their fleets of destroyers, will be deployed in the Persian Gulf for the next few weeks. This US deployment is to issue a warning to Iran.' The US deployment is being viewed against the background of the attacks, carried out by the Iran affiliated groups, on the US airbase.
Iran affiliated terrorist organisation, Abu Al-Izaam, launched fresh rocket attacks on the US airbase, in Iraq. This US airbase was targeted twice in the last three days. 33 Katyusha rockets were used in the Saturday morning attack. Five people, including 3 US soldiers, were injured in the attack. The US military informed that 7 rocket launch pads were used for carrying out the attacks.
The United States had retaliated with fierce airstrikes after the rocket attacks carried out on Thursday. The United States destroyed five arms depots located at the airbase of 'Kataib Hezbollah', in Karbala. The United States released the video of this attack. Therefore, it is being said that there will be a similar US retaliation against the Saturday attack.
But retaliation is also possible from Iran to protect these groups. There is a possibility of Iran launching attacks on interests of the United States and its allies, in the Gulf. General McKenzie said that therefore, the United States is issuing a warning to Iran by deploying two aircraft carriers in the Persian Gulf. Of the two aircraft carriers, USS Harry Truman has reached the Persian Gulf, along with its fleet, a long time ago.
Whereas, photographs of the amphibious aircraft carrier USS Bataan, patrolling with USS Harry Truman have been published. Moreover, the aircraft carrier USS Dwight Eisenhower along with its fleet has left for the Persian Gulf, through the Red Sea. Therefore, two aircraft carriers will be deployed in the Persian Gulf, for the first time in this year.
The United States will soon be deploying the patriot air defence system, at the military bases in Iraq to neutralise the rockets launched by the Iran affiliated groups. A major rocket attack had been launched from Iran on the Al Assad airbase of the United States, in Iraq. The United States decided to deploy the Patriot system only after this attack. General McKenzie informed that therefore, till the Patriot system is activated in Iraq, these two aircraft carriers will remain deployed in the Persian Gulf.