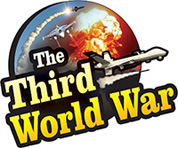 Moscow/London: There are indications of the political war sparked between Russia and Britain over the Skripal poisoning in Britain getting worsened. Russia on Friday, issued a summons to the British Ambassador Laurie Bristow and ordered that all the officials in the British embassy should be sent back within one month. At the same time, Russia announced expulsion of 59 diplomats from 23 countries supporting Britain.
Following the poisoning of the former Russian spy, Britain had expelled 23 Russian diplomats. Russia in reply had expelled 23 British diplomats. But after this, British supporters like the United States and European countries had taken a collective decision to expel around 150 Russian diplomats. This was the biggest decision in the political history and this is said to have come as a major shock to Russia.
In retaliation, Russian announced expulsion of 60 US diplomats and spies on Thursday. At the same time, orders were issued to close the United States Consulate in St. Petersburg. Following this, within 24 hours, Russia was again up in arms against Britain and an announcement of expulsion of more than 50 British officials was made. Russian Foreign Ministry Spokesperson Maria Zakharova gave this information.
Zakharova said that this decision was taken to maintain the balance of numbers of British Diplomats in Russia against the Russian diplomats in Britain. The British Foreign Ministry has termed this decision as unfortunate. Russia has decided to take an aggressive stand against the other European countries following action against Britain. This includes expulsion of diplomats from 19 European countries along with diplomats from the NATO, Canada, Australia and Ukraine.
Meanwhile, Russia has alleged that an aircraft of the Russian airline Aeroflot was illegally checked by Britain. Russian officials claimed that the British 'Border Force' and custom official had a sudden check on the Russian airliner on the Moscow-London-Moscow route. The Russian Foreign Ministry warned that this checking without a valid reason was an act of incitement against Russia. Reportedly, a formal protest has been lodged by the Russian embassy in Britain and an explanation is sought from the British agencies.