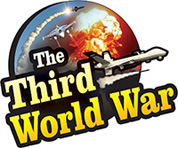 Istanbul: The Turkish court has ordered an arrest of nearly 700 people for involvement in the uprising against the Erdogan regime in 2016. At the same time, the court has held Fethullah Gulen, a bitter opponent of President Erdogan, guilty. Meanwhile, Turkey has already arrested more than 80,000 people in this matter and more than 150,000 government, military and private sector employees and officials have been sacked.
In its verdict, the Turkish court has ordered arrest of 695 accused. They have been charged with threatening the law and order situation in Turkey. The court has also charged these people of creating anarchy in Turkey, with the help of foreign agents. The Turkish security agencies have already detained nearly 100 people. The court has ordered the arrest of the remaining 595 people, at the earliest.
The list includes more than 100 officers from the Turkish security agencies. Along with senior officials from all the three defence forces, officials from the intelligence department also feature in the list. Whereas, there is a large number of administrative and private-sector employees in the list. The action will start soon and therefore; the security has been beefed up in Turkey. Turkey has also been persistently following with the United States for the extradition of Gulen.
There had been an uprising against the Erdogan regime, in July 2016. President Erdogan had himself revealed this information and appealed to the people of Turkey to take to the streets against the uprising. At this time, 250 people had died in the encounter between the Turkish military and rebels. There also was an attempt on the life of President Erdogan. Photographs of the incident had been published.
Turkey had alleged that Fethullah Gulen, an opponent of President Erdogan, based in the United States, was responsible for the uprising. At the same time, President Erdogan had demanded that the United States handed over Fethullah Gulen to Turkey. But the United States refused to accede to the Turkish demand. This created tension between the two countries. Erdogan also accused the United States of planning a conspiracy against him with the help of Gulen.