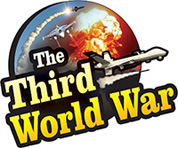 Tripoli: The Haftar rebels executed the biggest operation to date. The Haftar rebels destroyed a Turkish ship, docked in the Tripoli port, carrying weapons for the Sarraj government, with a rocket attack. The Libyan rebels posted information and photographs regarding the incident on social media. Meanwhile, the European Union has announced a ban on arms smuggling into Syria, only a few hours ago.
The Turkish ship which entered the Tripoli port on Tuesday in the afternoon came under a rocket attack. The intensity of the attack increased because there were arms stocks on the ship. The Tripoli port was evacuated after the blast. Khaled Al-Mahjoob, the senior leader of the Libyan National Army of General Haftar gave this information while to an Arabic news channel. At the same time, Mahjoob alleged that the entry of the Turkish ship in Tripoli was a violation of the sanctions imposed by the European Union.
The European Union imposed sanctions on supply of arms to the Sarraj government and Haftar rebels in Libya. The Union has said that these sanctions were necessary to establish peace in Libya. The announcement was also made that warships from the European countries will be deployed to enforce these sanctions. Mahjoob accused Turkey of violating these sanctions by sending a ship with an arms load to Tripoli.
Turkey has not reacted to this. But the Sarraj government has tried to protect Turkey, saying that no attack was there in the Tripoli port. But the Sarraj government accused the rebels of attacking a freight ship. At the same time, the Sarraj government accused the Haftar rebels of repeatedly violating the ceasefire.
Meanwhile, the Haftar rebels have taken control over almost the entire Libyan territory and their next objective is taking over capital Tripoli. Therefore, Turkey has landed its affiliated terrorist groups and arms stocks in Libya to protect the Sarraj government and Tripoli. Photographs and videos about this have been published, and the Syrian rebels have accepted this while talking to the media. But Turkey has dismissed these accusations.