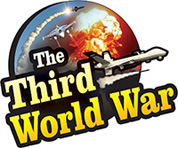 Damascus/Ankara: – After the Syrian military, initiated attacks on the Idlib province, Turkey, who had military deployment there, had issued a warning. But now the soldiers from both the countries are engaged in a fierce conflict in Idlib and 40 people have been killed. The Turkish President has given a furious reaction over this and has threatened that Syria will soon be made to realise its mistake. Erdogan claimed that the Turkish soldiers killed 35 Syrian soldiers. The Turkish President also warned Russia, who is helping the Syrian military, to keep away from the conflict.
Four Turkish soldiers were killed in the attack launched by the Syrian military, in Idlib, early in the morning on Monday. The Turkish defence ministry announced that 9 Turkish soldiers were injured in the attack and one of them is in a critical condition. Within a few hours of the Syrian attack, the Turkish military launched fierce attacks on the Syrian military engaged in action in the Idlib region. The Turkish military informed that this action was taken by the F-16 fighter jets which reached Syria only on Sunday, along with the Turkish military.
Turkish President Erdogan, while talking to the press, claimed that Turkish fighter jets retaliated strongly against the Syrian military. President Erdogan said 'The Turkish military is taking action in Syria. As per the preliminary information received, Turkish F-16 fighter jets targeted nearly 40 Syrian locations. 35 Syrian soldiers were killed in action.' At the same time, the Turkish President issued a warning to Russia, along with Syria.
President Erdogan warned 'Those testing our resolve by attacking the Turkish military, must have realised their mistake. Turkey will be ready to carry out such attacks for the security of the country, people and the brothers in Idlib.' Erdogan also warned Russia, who have been assisting the Syrian military, to keep away from the conflict in Idlib.
Russia justified the attacks carried out by the Syrian military on the Turkish soldiers. Saying that Turkey had not given a prior intimation regarding its military movements in Idlib, Russia has indicated that Turkey is the one responsible for the conflict. Whereas, the Turkish defence ministry informed that Turkey had already announced the military deployment in Idlib. Therefore, it is apparent that Turkey will have to face resistance not only from Syria but also from Russia, on the Idlib issue.