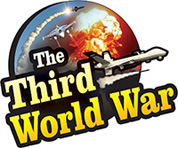 Ankara/Damascus: Turkish President Recep Tayyip Erdogan threatened 'If a single Turkish soldier is injured henceforth, Syria will have to pay a very dear cost for it. Syrian soldiers will be attacked wherever they are seen.' The Turkish defence ministry informed that 51 Syrian soldiers were killed in action taken by the Turkey-affiliated Syrian rebels. At the same time, reports of a helicopter of the Syrian military, having been shot down are also being received. The Turkish President issued this warning to the Assad government after that.
Two days ago, on Monday, six Turkish soldiers were killed in action taken by the Syrian military in Idlib. Thereafter, the Turkish army launched fierce attacks on the Syrian soldiers. As per the information published by the Turkish defence ministry, Turkish artillery targeted more than a dozen locations of the Syrian military. The number of Turkish soldiers killed over the last three weeks has reached 13. At the same time, reports of Syrian army cornering the Turkish soldiers are also coming in.
Syrian soldiers have laid siege on 9 out of the 12 military posts of the Turkish military in Idlib. The Syrian army also has gained control over the highway in the area. The military base built by Turkey is just four kilometres away from this location. The local media is claiming that the Syrian and Turkish military are facing each other in Idlib and Aleppo provinces. The Turkish President has threatened the Assad regime against this background.
The Turkish defence ministry has informed that before issuing this threat, the Syrian rebels targeted the Syrian military on Monday and Tuesday. Fifty-one soldiers of the Assad government were killed, and 50 were injured in the attacks by the Turkey affiliated rebels. The rebels shot down a helicopter of the Syrian military on Tuesday. This attack was carried out while the helicopter was flying in the rebel-dominated area.
Against this background, there is a thick possibility of a direct confrontation between the Syrian and Turkish military in Idlib and Aleppo. The United Nations has appealed to avoid this conflict. But Russia is confident that conflict will not be sparked in Syria. Russia has informed that Turkish President Erdogan, once again, held a telephonic discussion with Russian President Vladimir Putin on Wednesday. But Russia did not reveal the details of the discussion.
Before this, Russia and Turkey were facing each other in Syria. In 2015, Turkey had shot down a Russian aircraft. But after this, the relations between Turkey and Russia improved, in view of the disputes arising between the United States and Turkey. But severe differences are developing, once again, between Russia and Turkey over the Syrian issue. Whereas, the United States has announced support for the Turkish stand against the Assad government.